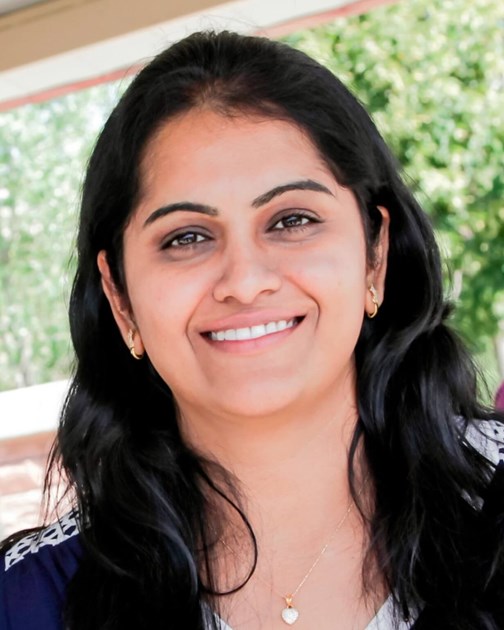 Dr. Reena Kandyala is passionate about dentistry and believes in providing comprehensive dental care to all her patients in a comfortable and pleasant environment.
Dr. Kandyala began her undergraduate education at Rajiv Gandhi University of Health Sciences in India where she graduated with top honors and received both a Bachelor of Dental Surgery degree in 2003and a Master of Dental Surgery degree in 2006. Dr. Kandyala went on to further her education at the University of Colorado School of Dental Medicine where she earned her Doctor of Dental Surgery degree in 2017. This institution awarded her the Excellence in Emergency Care certificate.
Dr. Kandyala is a proud member of several renowned organizations, including the American Dental Association, American Student Dental Association, Colorado Dental Association, the Metro Denver Dental Society and the Indian Association of Oral and Maxillofacial Pathologists.
Now highly accredited within her field, Dr. Kandyala shows a continuing passion for dental education and research. As such, she has participated in dental health programs at local schools in the United States, India and the Kingdom of Saudi Arabia and has authored more than 15 publications in peer-reviewed dental journals.
Dr. Kandyala continues to expand her knowledge base by taking continuing education courses in laser treatment and implant restorations.
When she isn't practicing dentistry, Dr. Kandyala enjoys reading, traveling and spending quality time with her daughter. Dr. Kandyala chooses to live by these words: "Do good, and good will come to you."